What is an Action Park?
---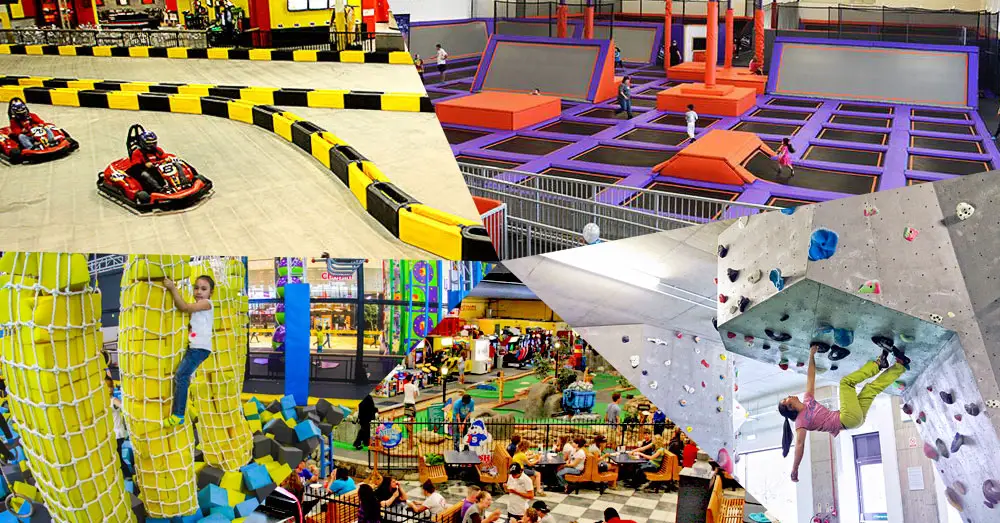 Action Park Source (APS) is helping to define the new breed of trampoline parks. By actively working to research, audit and ultimately catalog the growing industry, APS is building a resource for consumers and businesses alike.
An Action Park is:
An family-friendly entertainment center including or built around a trampoline park attraction. 
This somewhat abstract definition is constantly being refined through our work in cataloging action parks and the industry players that support them. You'll find a national listing in our parks section as well as franchises, manufacturers, attractions and supporting information.
Action Park Attractions Include
In addition to the trampoline park offering, Action Parks often also include the following attractions:
Ninja Courses
Climbing Walls
Go Karts
Laser Tag
Family Entertainment Center Offerings
Adventure Park Attractions designed for indoor use
Why Action Park Source?
This website is created with the purpose of helping to define and support the trampoline park industry as it grows. The site features are designed to educate both the park visitors (consumers) and the park creators (producers) to encourage positive, educated growth and participation. Our top priorities are to encourage and bring awareness to important topics surrounding the industry like health and safety all while having a great time!
For more information on the history of the website, please see the about page.
History of the Industry
To know where we are heading, it's important to understand where we are coming from:
The Family Entertainment Industry grew from small scale theme restaurants and down from amusement parks to fill the entertainment needs for smaller markets or cities. From the humble beginnings, this industry has grown and evolved many times over.
Recently, and very notably was the creation and explosion of trampoline parks. These facilities have grown exponentially, beginning in the early 2000's through today. These parks have changed the FEC industry on a global scale. For in-depth information on the history of trampoline parks, see our article on the subject.
Action Park Source is Documenting this Journey
Industry centerpiece Frank 'The Crank' Seninsky cites a seven-year cycle that helps define the timeline for new attractions and technologies to gain traction. The FEC industry has gone through many, many cycles while new entertainment industries like trampoline parks or ninja courses are very new in their adoption and traction phases.
Action Park Source is here to help consumers and industry pro's observe, react to, and enjoy these cycles and the new adventures that come along with them.
Discover the Industry
If you're ready to begin diving into the industry, the best place to start is in the park database. From there you can explore the industry players and find supporting information to help you on your journey.
---
---
Ready for Action?
Find parks within a 100mi radius of:
---