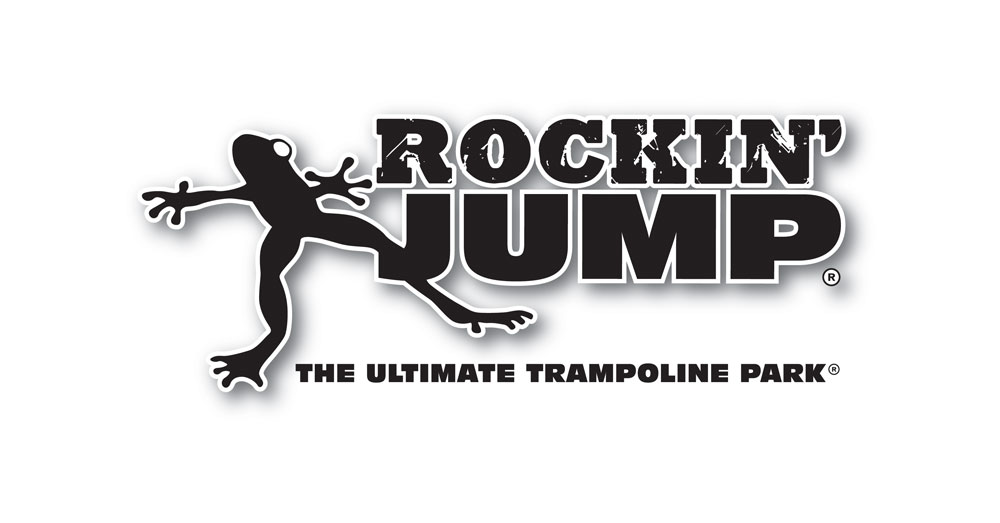 ---
Company Profile
Rockin' Jump is the self proclaimed Ultimate Trampoline Park. Their parks serve as hubs for the community for fitness and competition. Announced April 3rd, Rockin Jump was aquired by the Utah based developer and operator CircusTrix.
Founded:
2010
Franchising Since:
2013
Headquarters:
7901 Stoneridge Drive, Suite 503
Pleasanton, CA 94588
Franchise Homepage:
https://rockinjump.com/trampoline-park-franchise-investor-opportunities/
CEO:
Drew Wilson
Financial Information
Average Initial Investment:
$1.1 to $2.5 Million
Initial Franchise Fee:
Unknown
Ongoing Franchise Royalties:
6%, and 1% Ad Royalty Fee
---
Rockin Jump Locations (45)
Use the list below to browse all Rockin Jump parks.
Please note that only US-based locations are shown. This franchise may have other parks outside the United States of America that are not listed.
| | Name | City | State |
| --- | --- | --- | --- |
| | Rockin' Jump Trampoline Park - Shrewsbury, MO | St Louis | Missouri |
| | Rockin' Jump Trampoline Park - Brentwood, CA | Brentwood | California |
| | Rockin' Jump Trampoline Park - Brown Deer, WI | Brown Deer | Wisconsin |
| | Rockin' Jump Trampoline Park - Buffalo Grove, IL | Buffalo Grove | Illinois |
| | Rockin' Jump Trampoline Park - Buford, GA | Buford | Georgia |
| | Rockin' Jump Trampoline Park - Carol Stream, IL | Carol Stream | Illinois |
| | Rockin' Jump Trampoline Park - Cincinnati, OH | Cincinnati | Ohio |
| | Rockin' Jump Trampoline Park - Dublin, CA | Dublin | California |
| | Rockin' Jump Trampoline Park - Dublin, OH | Dublin | Ohio |
| | Rockin' Jump Trampoline Park - Eagan, MN | Eagan | Minnesota |
| | Rockin' Jump Trampoline Park - East Haven, CT | East Haven | Connecticut |
| | Rockin' Jump Trampoline Park - El Paso East, TX | El Paso | Texas |
| | Rockin' Jump Trampoline Park - El Paso West, TX | El Paso | Texas |
| | Rockin' Jump Trampoline Park - Elk Grove, CA | Elk Grove | California |
| | Rockin' Jump Trampoline Park - Fremont, CA | Fremont | California |
| | Rockin' Jump Trampoline Park - Ft Lauderdale, FL | Fort Lauderdale | Florida |
| | Rockin' Jump Trampoline Park - Gaithersburg, MD | Gaithersburg | Maryland |
| | Rockin' Jump Trampoline Park - Gilroy, CA | Gilroy | California |
| | Rockin' Jump Trampoline Park - Greensboro, NC | Greensboro | North Carolina |
| | Rockin' Jump Trampoline Park - Las Cruces, NM | Las Cruces | New Mexico |
| | Rockin' Jump Trampoline Park - Madison, WI | Madison | Wisconsin |
| | Rockin' Jump Trampoline Park - Merced, CA | Merced | California |
| | Rockin' Jump Trampoline Park - Modesto, CA | Modesto | California |
| | Rockin' Jump Trampoline Park - Montgomery, AL | Montgomery | Alabama |
| | Rockin' Jump Trampoline Park - Mt. Kisco, NY | Mount Kisco | New York |
| | Rockin' Jump Trampoline Park - Myrtle Beach, SC | Myrtle Beach | South Carolina |
| | Rockin' Jump Trampoline Park - New Hartford, NY | New Hartford | New York |
| | Rockin' Jump Trampoline Park - O'Fallon, MO | O'Fallon | Missouri |
| | Rockin' Jump Trampoline Park - Orange County, CA | Santa Ana | California |
| | Rockin' Jump Trampoline Park - Palmdale, CA | Palmdale | California |
| | Rockin' Jump Trampoline Park - Ridge Hill / Yonkers, NY | Yonkers | New York |
| | Rockin' Jump Trampoline Park - Roseville, CA | Roseville | California |
| | Rockin' Jump Trampoline Park - San Carlos, CA | San Carlos | California |
| | Rockin' Jump Trampoline Park - San Diego, CA | San Diego | California |
| | Rockin' Jump Trampoline Park - San Dimas, CA | San Dimas | California |
| | Rockin' Jump Trampoline Park - San Jose, CA | San Jose | California |
| | Rockin' Jump Trampoline Park - Santa Maria, CA | Santa Maria | California |
| | Rockin' Jump Trampoline Park - Santa Rosa, CA | Santa Rosa | California |
| | Rockin' Jump Trampoline Park - Towson, MD | Towson | Maryland |
| | Rockin' Jump Trampoline Park - Trumbull, CT | Trumbull | Connecticut |
| | Rockin' Jump Trampoline Park - Vacaville, CA | Vacaville | California |
| | Rockin' Jump Trampoline Park - Wayne, NJ | Wayne | New Jersey |
| | Rockin' Jump Trampoline Park - Westerville, OH | Westerville | Ohio |
| | Rockin' Jump Trampoline Park - Williamstown, NJ | Williamstown | New Jersey |
| | Rockin' Jump Trampoline Park - Winston-Salem, NC | Winston-Salem | North Carolina |