Trampoline park offers free pass to shutdown affected government employees
Trampoline park offers free pass to shutdown affected government employees
---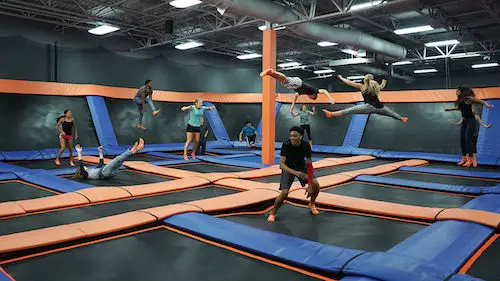 Last Updated:
In a beautiful gesture of empathy, the Sky Zone park in Ridgeland is giving free passes to families of government employees affected by the shutdown.
"Whether putting a little "spring" in their step or giving them a "jump" on quality time together, we support families impacted by the government shutdown", reads the park's website.
To participate in the offer the employees are required to provide proper identification. They can enjoy 60 minutes of jump per day, on Tuesdays and Thursdays, through January 31st. Not only that, but they can also bring up to three immediate family members to enjoy the park with.
From the Sky Zone website:
Terms & Conditions:
Offer is valid at participating Sky Zone locations only and is subject to change. Valid government identification required. Federal government employees who are furloughed or currently without pay and up to three (3) immediate family members are each eligible for one (1) free 60-minute jump per day at participating Sky Zone locations every Tuesday through Thursday until January 31, 2019. Sky Zone socks are required but remember you can bring back SkySocks from previous visits to use again. Taxes are not included. No rain checks.
---
---
Join our newsletter for new articles and updates delivered directly to your inbox: