Altitude Trampoline Parks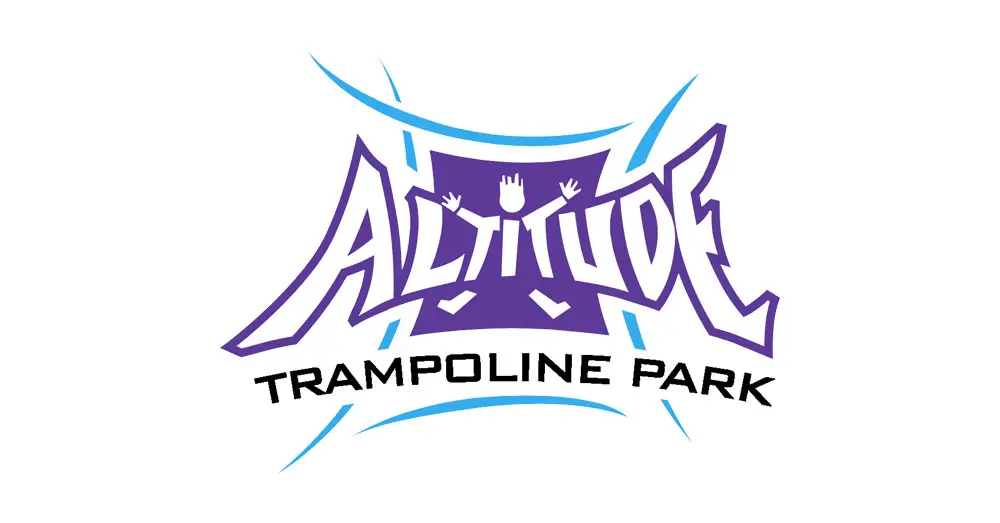 ---
Company Profile
Altitude Trampoline Parks offer franchising for trampoline and multi-attraction family entertainment facilities. Their parks are safety focused and IATP and ASTM certified.
Founded:
2011
Franchising Since:
2012
Headquarters:
5650 Kroger Drive
Keller, TX 76244
Franchise Homepage:
http://www.altitudefranchise.com/
CEO:
Curt Skallerup
Financial Information
Average Initial Investment:
Average $1.1 Million
Initial Franchise Fee:
Unknown
Ongoing Franchise Royalties:
Unknown
---
Altitude Trampoline Parks Locations (93)
Use the list below to browse all Altitude Trampoline Parks parks.
Please note that only US-based locations are shown. This franchise may have other parks outside the United States of America that are not listed.
| | Name | City | State |
| --- | --- | --- | --- |
| | Altitude Trampoline Park - Round Rock, TX | Round Rock | Texas |
| | Altitude Trampoline Park - Plantation, FL | Plantation | Florida |
| | Altitude Trampoline Park - North Riverside, FL | North Riverside | Florida |
| | Altitude Trampoline Park - Destin, FL | Destin | Florida |
| | Altitude Trampoline Park - Odessa, TX | Odessa | Texas |
| | Altitude Trampoline Park - Corsicana, TX | Corsicana | Texas |
| | Altitude Trampoline Park - Hulen, TX | Hulen | Texas |
| | Altitude Trampoline Park - Frisco, TX | Frisco | Texas |
| | Altitude Trampoline Park - Birmingham, AL | Birmingham | Alabama |
| | Altitude Trampoline Park - Foothill Ranch, CA | Foothill Ranch | California |
| | Altitude Trampoline Park - Los Angeles, CA | Los Angeles | California |
| | Altitude Trampoline Park - Columbia, SC | Columbia | South Carolina |
| | Altitude Trampoline Park - Memphis, TN | Memphis | Tennessee |
| | Altitude Trampoline Park - Charlotte, NC | Charlotte | North Carolina |
| | Altitude Trampoline Park - Washington, DC | | Washington DC |
| | Altitude Trampoline Park - Kansas City, MO | Kansas City | Missouri |
| | Altitude Trampoline Park - Cincinnati, OH | Cincinnati | Ohio |
| | Altitude Trampoline Park - Dover, DE | Dover | Delaware |
| | Altitude Trampoline Park - Denver, CO | Denver | Colorado |
| | Altitude Trampoline Park - York, PA | York | Pennsylvania |
| | Altitude Trampoline Park - Jordan, UT | Jordan | Utah |
| | Altitude Trampoline Park - Paramus, NJ | Paramus | New Jersey |
| | Altitude Trampoline Park - Akron, OH | Akron | Ohio |
| | Altitude Trampoline Park - Fieldsboro, OH | Fieldsboro | Ohio |
| | Altitude Trampoline Park - Davenport, IA | Davenport | Iowa |
| | Altitude Trampoline Park - Ankeny, IA | Ankeny | Iowa |
| | Altitude Trampoline Park - Liberty, IA | Liberty | Iowa |
| | Altitude Trampoline Park - Chicago, IL | Chicago | Illinois |
| | Altitude Trampoline Park - North Attleboro, MA | North Attleboro | Massachusetts |
| | Altitude Trampoline Park - Detroit, MI | Detroit | Michigan |
| | Altitude Trampoline Park - Pelham, NH | Pelham | New Hampshire |
| | Altitude Trampoline Park - Merrimack, NH | Merrimack | New Hampshire |
| | Altitude Trampoline Park - Concord, NH | Concord | New Hampshire |
| | Altitude Trampoline Park - Bellevue, WA | Bellevue | Washington |
| | Altitude Trampoline Park - Spokane, WA | Spokane | Washington |
| | Altitude Trampoline Park - Arlington, TX | Arlington | Texas |
| | Altitude Trampoline Park - Atlanta, GA | Marietta | Georgia |
| | Altitude Trampoline Park - Austin, TX | Austin | Texas |
| | Altitude Trampoline Park - Avon, MA | Avon | Massachusetts |
| | Altitude Trampoline Park - Billerica, MA | Billerica | Massachusetts |
| | Altitude Trampoline Park - Bloomington, IL | Bloomington | Illinois |
| | Altitude Trampoline Park - Boise, ID | Boise | Idaho |
| | Altitude Trampoline Park - Bossier City, LA | Bossier City | Louisiana |
| | Altitude Trampoline Park - Boynton Beach, FL | Boynton Beach | Florida |
| | Altitude Trampoline Park - Cedar Hill, TX | Cedar Hill | Texas |
| | Altitude Trampoline Park - College Station, TX | College Station | Texas |
| | Altitude Trampoline Park - Delmar, MD | Delmar | Maryland |
| | Altitude Trampoline Park - Denton, TX | Denton | Texas |
| | Altitude Trampoline Park - Elyria, OH | Elyria | Ohio |
| | Altitude Trampoline Park - Fayetteville, AR | Fayetteville | Arkansas |
| | Altitude Trampoline Park - Feasterville, PA | Natalie | Pennsylvania |
| | Altitude Trampoline Park - Fort Lauderdale, FL | Fort Lauderdale | Florida |
| | Altitude Trampoline Park - Fort Worth, TX | Fort Worth | Texas |
| | Altitude Trampoline Park - Grand Rapids, MI | Walker | Michigan |
| | Altitude Trampoline Park - Grapevine, TX | Grapevine | Texas |
| | Altitude Trampoline Park - Gulfport, MS | Gulfport | Mississippi |
| | Altitude Trampoline Park - Hainesport, NJ | Hainesport | New Jersey |
| | Altitude Trampoline Park - Hunstville, AL | Hunstville | Alabama |
| | Altitude Trampoline Park - Jackson, MS | Ridgeland | Mississippi |
| | Altitude Trampoline Park - Jacksonville, NC | Jacksonville | North Carolina |
| | Altitude Trampoline Park - Katy, TX | Katy | Texas |
| | Altitude Trampoline Park - Killeen, TX | Killeen | Texas |
| | Altitude Trampoline Park - Lake Charles, LA | Lake Charles | Louisiana |
| | Altitude Trampoline Park - Lake Worth, FL | Lake Worth | Florida |
| | Altitude Trampoline Park - Laredo, TX | Laredo | Texas |
| | Altitude Trampoline Park - Little Rock, AR | Little Rock | Arkansas |
| | Altitude Trampoline Park - Louisville, KY | Louisville | Kentucky |
| | Altitude Trampoline Park - Lubbock, TX | Lubbock | Texas |
| | Altitude Trampoline Park - Mansfield, OH | Ontario | Ohio |
| | Altitude Trampoline Park - Marlborough, MA | Marlborough | Massachusetts |
| | Altitude Trampoline Park - Marysville, WA | Marysville | Washington |
| | Altitude Trampoline Park - McAllen, TX | McAllen | Texas |
| | Altitude Trampoline Park - Mobile, AL | Mobile | Alabama |
| | Altitude Trampoline Park - Monroe, LA | Monroe | Louisiana |
| | Altitude Trampoline Park - Phoenix, AZ | Phoenix | Arizona |
| | Altitude Trampoline Park - Pittsburg, PA | Pittsburg | Pennsylvania |
| | Altitude Trampoline Park - Portland, OR | Portland | Oregon |
| | Altitude Trampoline Park - Richardson, TX | Richardson | Texas |
| | Altitude Trampoline Park - Rochester, NY | Rochester | New York |
| | Altitude Trampoline Park - San Angelo, TX | San Angelo | Texas |
| | Altitude Trampoline Park - San Antonio, TX | San Antonio | Texas |
| | Altitude Trampoline Park - San Antonio-West, TX | San Antonio-West | Texas |
| | Altitude Trampoline Park - Skokie, IL | Skokie | Illinois |
| | Altitude Trampoline Park - Slidell, LA | Slidell | Louisiana |
| | Altitude Trampoline Park - Spring-Klein, TX | Spring-Klein | Texas |
| | Altitude Trampoline Park - St Louis, MO | O'Fallon | Missouri |
| | Altitude Trampoline Park - Sugar Land, TX | Sugar Land | Texas |
| | Altitude Trampoline Park - Tampa, FL | Tampa | Florida |
| | Altitude Trampoline Park - Texas City, TX | Texas City | Texas |
| | Altitude Trampoline Park - Vista, CA | Vista | California |
| | Altitude Trampoline Park - Wilmington, DE | Wilmington | Delaware |
| | Altitude Trampoline Park - Woodbridge, NJ | Woodbridge | New Jersey |
| | Altitude Trampoline Park - Glen Carbon, IL | Glen Carbon | Illinois |