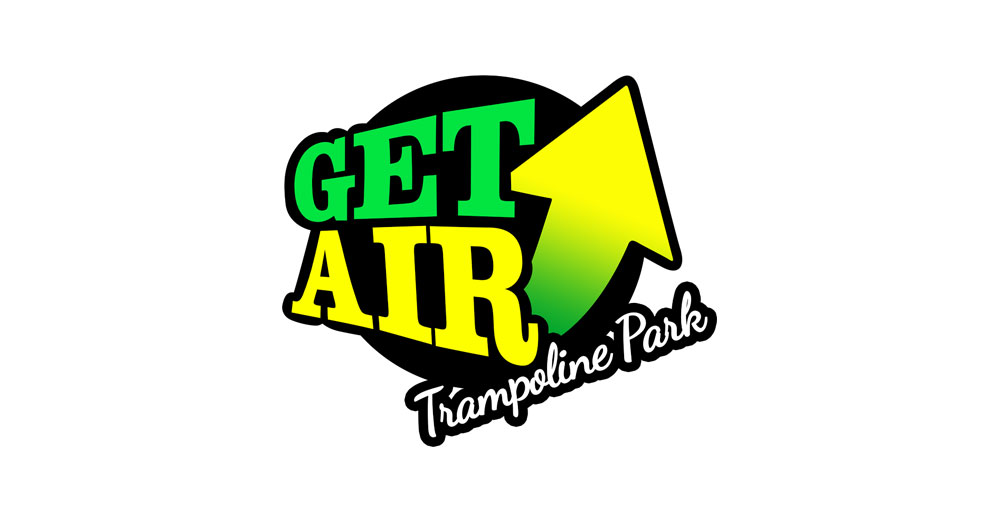 ---
Company Profile
Get Air is a trampoline park brand with locations spread across the USA and Canada. The company features primarily standard trampoline park options.
Founded:
Unknown
Franchising Since:
Unknown
Headquarters:
Unknown
Franchise Homepage:
http://getairsports.com/
CEO:
Unknown
Financial Information
Average Initial Investment:
Unknown
Initial Franchise Fee:
Unknown
Ongoing Franchise Royalties:
Unknown
---
Get Air Trampoline Parks Locations (73)
Use the list below to browse all Get Air Trampoline Parks parks.
Please note that only US-based locations are shown. This franchise may have other parks outside the United States of America that are not listed.
| | Name | City | State |
| --- | --- | --- | --- |
| | Get Air - Miamisburg, OH | Miamisburg | Ohio |
| | Get Air - Albany, NY | Albany | New York |
| | Get Air - Yuma, AZ | Yuma | Arizona |
| | Get Air - Toledo, OH | Toledo | Ohio |
| | Get Air - Orange Park, FL | Orange Park | Florida |
| | Get Air - Grand Junction, CO | Grand Junction | Colorado |
| | Get Air - Frederick, MD | Frederick | Maryland |
| | Get Air - Bradenton, FL | Bradenton | Florida |
| | Get Air - Independence, MO | Independence | Missouri |
| | Get Air - Glen Burnie, MD | Curtis Bay | Maryland |
| | Get Air - Alexandria, VA | Alexandria | Virginia |
| | Get Air - Vestal, NY | Vestal | New York |
| | Get Air - Waterloo, IA | Waterloo | Iowa |
| | Get Air - New Port Richey, FL | New Port Richey | Florida |
| | Get Air - Longmont, CO | Longmont | Colorado |
| | Get Air - Huber Heights, OH | Dayton | Ohio |
| | Get Air - Hemet, CA | Hemet | California |
| | Get Air - Akron, OH | Akron | Ohio |
| | Get Air - Yakima, WA | Yakima | Washington |
| | Get Air - Williston, VT | Williston | Vermont |
| | Get Air - Temecula, CA | Temecula | California |
| | Get Air - Swansea, MA | Swansea | Massachusetts |
| | Get Air - Portland, ME | Portland | Maine |
| | Get Air - Pomona, CA | Pomona | California |
| | Get Air - Palm Desert, CA | Palm Desert | California |
| | Get Air - Mobile, AL | Mobile | Alabama |
| | Get Air - Middleburg Heights, OH | Middleburg Heights | Ohio |
| | Get Air - Mcallen, TX | McAllen | Texas |
| | Get Air - King of Prussia, PA | King of Prussia | Pennsylvania |
| | Get Air - Kennewick, WA | Kennewick | Washington |
| | Get Air - Kaysville, UT | Kaysville | Utah |
| | Get Air - Harrisburg, PA | Harrisburg | Pennsylvania |
| | Get Air - Green Bay, WI | Green Bay | Wisconsin |
| | Get Air - Fayetteville, GA | Fayetteville | Georgia |
| | Get Air - Eugene, OR | Eugene | Oregon |
| | Get Air - Billings, MT | Billings | Montana |
| | Get Air - Anchorage, AK | Anchorage | Alaska |
| | Get Air - Norman, OK | Norman | Oklahoma |
| | Get Air - Mays Landing, NJ | Mays Landing | New Jersey |
| | Get Air - Erie, PA | Erie | Pennsylvania |
| | Get Air - Zelienople, PA | Zelienople | Pennsylvania |
| | Get Air at the Silo | Grand Junction | Colorado |
| | Get Air Johns Creek - Suwanee, GA | Suwanee | Georgia |
| | Get Air - Tucson, AZ | Tucson | Arizona |
| | Get Air - Turlock, CA | Turlock | California |
| | Get Air - Victorville, CA | Victorville | California |
| | Get Air - Vista, CA | Vista | California |
| | Get Air - West Chester, OH | West Chester Township | Ohio |
| | Get Air - Wichita, KS | Wichita | Kansas |
| | Get Air - Poway, CA | Poway | California |
| | Get Air - Salem, OR | Salem | Oregon |
| | Get Air - Salt Lake City, UT | Salt Lake City | Utah |
| | Get Air - Savannah, GA | Savannah | Georgia |
| | Get Air - Spokane, WA | Spokane | Washington |
| | Get Air - Stamford, CT | Stamford | Connecticut |
| | Get Air - State College, PA | State College | Pennsylvania |
| | Get Air - Stone Mountain, GA | Stone Mountain | Georgia |
| | Get Air - Nicholasville, KY | Nicholasville | Kentucky |
| | Get Air - Lafayette, IN | Lafayette | Indiana |
| | Get Air - Las Vegas, NV | Las Vegas | Nevada |
| | Get Air - Huntington Beach, CA | Huntington Beach | California |
| | Get Air - Houston, TX | Houston | Texas |
| | Get Air - Hilliard, OH | Hillard | Ohio |
| | Get Air - High Point, NC | High Point | North Carolina |
| | Get Air - Freehold, NJ | Freehold | New Jersey |
| | Get Air - Gainesville, FL | Gainesville | Florida |
| | Get Air - Gainesville, GA | Gainesville | Georgia |
| | Get Air - Des Moines, IA | Urbandale | Iowa |
| | Get Air - Corpus Christi, TX | Corpus Christi | Texas |
| | Get Air - Collierville, TN | Collierville | Tennessee |
| | Get Air - Cicero, NY | Cicero | New York |
| | Get Air - Cheektowaga, NY | Cheektowaga | New York |
| | Get Air - Brownsville, TX | Brownsville | Texas |