CircusTrix Acquires Sky Zone
CircusTrix Acquires Sky Zone
---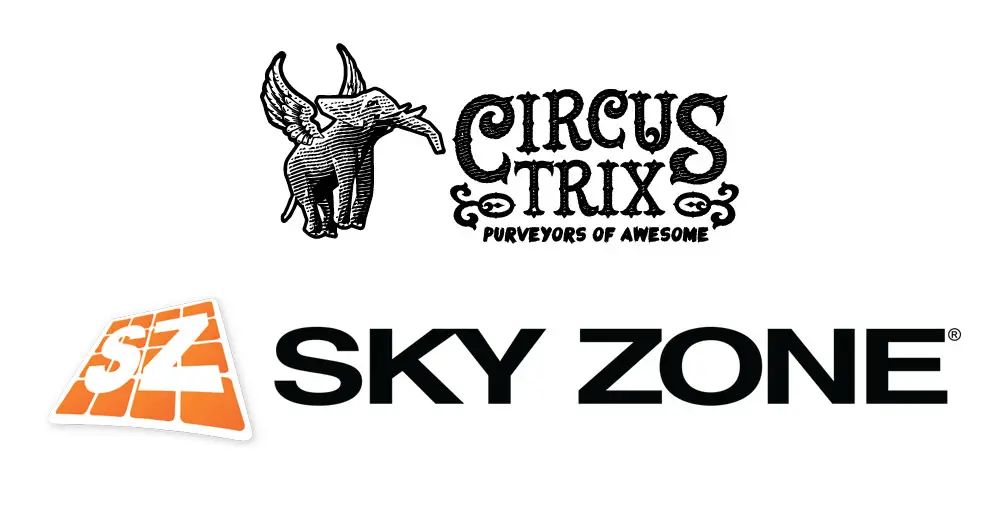 Last Updated:
Utah-based trampoline park franchise and brand CircusTrix continues their rapid expansion to become the global leader in trampoline and experiential entertainment. Their 2nd major acquisition sees the company absorbing the original trampoline park franchise & operator Sky Zone.
CircusTrix History & Growth
CircusTrix began in 2011 and now oversees a network of 45 parks of various brand names - often recognized by the tag 'Extreme Air Sports'. These parks are known for action-packed marketing and circus-related attractions to their parks. Examples include ninja courses, aerial silks, flying trapeze, and performance training trampolines.
In December 2016, the company received an investment from Palladium Equity Partners. The private equity firm has approximately $3.0 billion in assets under management. This "significant investment" in the company allowed CircusTrix to pursue their "aggressive growth plans". This means both US-based an international locations.
In April 2017, CircusTrix announced it's first franchise acquisition: Rockin' Jump Trampoline Parks. This deal brought over 45 new parks into the CircusTrix portfolio. Rockin' Jump locations are primarily located in the USA with a few international locations sprinkled in.
Sky Zone Acquisition
Fast forward to February 2018, and CircusTrix has made their most aggressive move yet. By acquiring Sky Zone, the company becomes the global leader in trampoline parks. The Sky Zone brand is the most recognized trampoline park brand in the world and the creator of the industry.
The Sky Zone network doubled the network that CircusTrix oversees and then some. This brings the ever-growing network of CircusTrix parks to over 300 facilities across the world.
The new partnership leaves the Sky Zone brand and franchise structure in place. The management team at Sky Zone also remains and will continue to operate with Sky Zone president Jeff Platt at the helm. Jeff will oversee the Sky Zone and CircusTrix global franchise development as President of Franchise Operations and member of the CircusTrix executive team.
About Sky Zone
Sky Zone is credited with the development of the modern trampoline park as we know it. The company was founded by Rick Platt with a vision for a new trampoline based sport. Rick developed the first facility in Las Vegas in 2002. The facility featured a court made of interconnected trampolines now commonly seen as the 'main court' in a park.
The sport never took off, but by allowing the neighboring kids to enter the park, a new business was born. Rick and eventually his son Jeff grew the business from these spontaneous beginnings to a global franchise. More info can be found in our history of the trampoline park article. The industry leading company has over 100 privately owned and franchised locations in the USA alone.
---
---
Join our newsletter for new articles and updates delivered directly to your inbox: