Urban Air Trampoline & Adventure Parks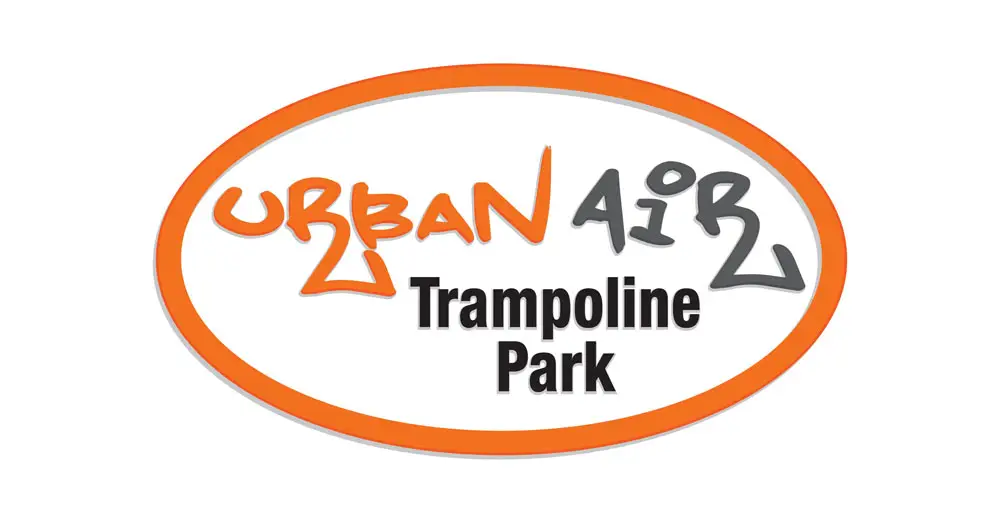 ---
News for this Franchise:
Company Profile
Urban Air Trampoline and Adventure Parks offers unique franchise opportunities in the trampoline park industry. Their offerings include one of the widest ranges of supported attractions. This approach brings franchisees into the family entertainment business, a step beyond a traditional trampoline-only offering.
Founded:
2011
Franchising Since:
Unknown
Headquarters:
Grapevine, Texas
Franchise Homepage:
http://www.urbanairtrampolinepark.com/trampoline-park-franchise/
CEO:
Michael Browning
Financial Information
Average Initial Investment:
Unknown
Initial Franchise Fee:
Unknown
Ongoing Franchise Royalties:
Unknown
---
Urban Air Trampoline & Adventure Parks Locations (103)
Use the list below to browse all Urban Air Trampoline & Adventure Parks parks.
Please note that only US-based locations are shown. This franchise may have other parks outside the United States of America that are not listed.
| | Name | City | State |
| --- | --- | --- | --- |
| | Urban Air Adventure Park - Augusta, GA | Augusta | Georgia |
| | Urban Air Adventure Park - Cincinnati, OH | Cincinnati | Ohio |
| | Urban Air Adventure Park - Laurel, MD | Laurel | Maryland |
| | Urban Air Trampoline Park - Port Richey, FL | Port Richey | Florida |
| | Urban Air Trampoline Park - Sacramento, CA | Sacramento | California |
| | Urban Air Trampoline Park - Avenel, NJ | Avenel | New Jersey |
| | Urban Air Trampoline Park - Beaumont, TX | Beaumont | Texas |
| | Urban Air Trampoline Park - Tallahassee, FL | Tallahassee | Florida |
| | Urban Air Trampoline Park - Fayetteville, NC | Fayetteville | North Carolina |
| | Urban Air Trampoline Park - McKinney, TX | McKinney | Texas |
| | Urban Air Trampoline Park - Springfield, MO | Springfield | Missouri |
| | Urban Air Trampoline Park - Lakeland, FL | Lakeland | Florida |
| | Urban Air Trampoline Park - San Antonio (North), TX | San Antonio | Texas |
| | Urban Air Trampoline Park - Katy, TX | Katy | Texas |
| | Urban Air Trampoline Park - Austin (South), TX | Austin | Texas |
| | Urban Air Trampoline Park - Bee Cave, TX | Bee Cave | Texas |
| | Urban Air Trampoline Park - Denham Springs, LA | Denham Springs | Louisiana |
| | Urban Air Trampoline Park - Cedar Park, TX | Austin | Texas |
| | Urban Air Trampoline Park - Spanish Fort, AL | Spanish Fort | Alabama |
| | Urban Air Trampoline Park - Fort Worth (South), TX | Fort Worth | Texas |
| | Urban Air Trampoline Park - Bedford, TX | Bedford | Texas |
| | Urban Air Trampoline Park - Fort Worth (North), TX | Fort Worth | Texas |
| | Urban Air Trampoline Park - Ahwatukee, AZ | Phoenix | Arizona |
| | Urban Air Trampoline Park - Newnan, GA | Newnan | Georgia |
| | Urban Air Trampoline Park - Goodyear, AZ | Goodyear | Arizona |
| | Urban Air Trampoline Park - Trussville, AL | Birmingham | Alabama |
| | Urban Air Trampoline Park - Snellville, GA | Snellville | Georgia |
| | Urban Air Trampoline Park - Collierville, TN | Collierville | Tennessee |
| | Urban Air Trampoline Park - Albuquerque, NM | Albuquerque | New Mexico |
| | Urban Air Trampoline Park - Oklahoma City, OK | Oklahoma City | Oklahoma |
| | Urban Air Trampoline Park - Tulsa, OK | Tulsa | Oklahoma |
| | Urban Air Trampoline Park - Hanford, CA | Hanford | California |
| | Urban Air Trampoline Park - Reno, NV | Reno | Nevada |
| | Urban Air Trampoline Park - Westminster, CO | Westminster | Colorado |
| | Urban Air Trampoline Park - Springfield, PA | Springfield | Pennsylvania |
| | Urban Air Trampoline Park - Dublin, OH | Dublin | Ohio |
| | Urban Air Trampoline Park - Royersford, PA | Royersford | Pennsylvania |
| | Urban Air Trampoline Park - Lincoln, NE | Lincoln | Nebraska |
| | Urban Air Trampoline Park - Orange, CT | Orange | Connecticut |
| | Urban Air Trampoline Park - Middletown, NY | Middletown | New York |
| | Urban Air Trampoline Park - Amarillo, TX | Amarillo | Texas |
| | Urban Air Trampoline Park - Ardmore, OK | Ardmore | Oklahoma |
| | Urban Air Trampoline Park - Arlington, TX | Arlington | Texas |
| | Urban Air Trampoline Park - Austin, TX | Austin | Texas |
| | Urban Air Trampoline Park - Bellingham, MA | Bellingham | Massachusetts |
| | Urban Air Trampoline Park - Bloomingdale, IL | Bloomingdale | Illinois |
| | Urban Air Trampoline Park - Bloomington, IN | Bloomington | Indiana |
| | Urban Air Trampoline Park - Meridian, ID | Meridian | Idaho |
| | Urban Air Trampoline Park - Bryan, TX | Bryan | Texas |
| | Urban Air Trampoline Park - Canonsburg, PA | Canonsburg | Pennsylvania |
| | Urban Air Trampoline Park - Carmel, IN | Carmel | Indiana |
| | Urban Air Trampoline Park - Cincinnati, OH | Cincinnati | Ohio |
| | Urban Air Trampoline Park - Conway, AR | Conway | Arkansas |
| | Urban Air Trampoline Park - Coon Rapids, MN | Coon Rapids | Minnesota |
| | Urban Air Trampoline Park - Coppell, TX | Coppell | Texas |
| | Urban Air Trampoline Park - Cordova, TN | Cordova | Tennessee |
| | Urban Air Trampoline Park - Cottleville, MO | Cottleville | Missouri |
| | Urban Air Trampoline Park - Cranberry Township, PA | Cranberry Township | Pennsylvania |
| | Urban Air Trampoline Park - Crystal Lake, IL | Crystal Lake | Illinois |
| | Urban Air Trampoline Park - Des Moines, IA | Des Moines | Iowa |
| | Urban Air Trampoline Park - Downingtown, PA | Downingtown | Pennsylvania |
| | Urban Air Trampoline Park - Elgin, IL | Elgin | Illinois |
| | Urban Air Trampoline Park - Franklin, IN | Franklin | Indiana |
| | Urban Air Trampoline Park - Frisco, TX | Frisco | Texas |
| | Urban Air Trampoline Park - Garland, TX | Garland | Texas |
| | Urban Air Trampoline Park - Homewood, AL | Homewood | Alabama |
| | Urban Air Trampoline Park - Houston (NW), TX | Houston | Texas |
| | Urban Air Trampoline Park - Houston (Pearland), TX | Houston | Texas |
| | Urban Air Trampoline Park - Humble, TX | Humble | Texas |
| | Urban Air Trampoline Park - Kansas City, MO | Kansas City | Missouri |
| | Urban Air Trampoline Park - Killeen, TX | Killeen | Texas |
| | Urban Air Trampoline Park - Knoxville, TN | Knoxville | Tennessee |
| | Urban Air Trampoline Park - Laredo, TX | Laredo | Texas |
| | Urban Air Trampoline Park - Lawton, OK | Lawton | Oklahoma |
| | Urban Air Trampoline Park - Lubbock, TX | Lubbock | Texas |
| | Urban Air Trampoline Park - Manchester, CT | Manchester | Connecticut |
| | Urban Air Trampoline Park - Mansfield, TX | Mansfield | Texas |
| | Urban Air Trampoline Park - Midland, TX | Odessa | Texas |
| | Urban Air Trampoline Park - Milltown, NJ | Milltown | New Jersey |
| | Urban Air Trampoline Park - Mint Hill, NC | Mint Hill | North Carolina |
| | Urban Air Trampoline Park - Nashville, TN | Nashville | Tennessee |
| | Urban Air Trampoline Park - New Braunfels, TX | New Braunfels | Texas |
| | Urban Air Trampoline Park - Dallas (North), TX | Dallas | Texas |
| | Urban Air Trampoline Park - Omaha, NE | Omaha | Nebraska |
| | Urban Air Trampoline Park - Overland Park, KS | Overland Park | Kansas |
| | Urban Air Trampoline Park - Oxford, MI | Oxford | Michigan |
| | Urban Air Trampoline Park - Pasadena, TX | Pasadena | Texas |
| | Urban Air Trampoline Park - Rockwall, TX | Rockwall | Texas |
| | Urban Air Trampoline Park - San Antonio (NE), TX | Windcrest | Texas |
| | Urban Air Trampoline Park - San Antonio (NW), TX | San Antonio | Texas |
| | Urban Air Trampoline Park - South Hackensack, NJ | South Hackensack | New Jersey |
| | Urban Air Trampoline Park - South Portland, ME | South Portland | Maine |
| | Urban Air Trampoline Park - Southlake, TX | Southlake | Texas |
| | Urban Air Trampoline Park - Spring, TX | Spring | Texas |
| | Urban Air Trampoline Park - Sugar Land, TX | Sugar Land | Texas |
| | Urban Air Trampoline Park - Tyler, TX | Tyler | Texas |
| | Urban Air Trampoline Park - Waco, TX | Waco | Texas |
| | Urban Air Trampoline Park - Waukegan, IL | Waukegan | Illinois |
| | Urban Air Trampoline Park - Waxahachie, TX | Waxahachie | Texas |
| | Urban Air Trampoline Park - White Marsh, MD | Middle River | Maryland |
| | Urban Air Trampoline Park - Wichita Falls, TX | Wichita Falls | Texas |
| | Urban Air Trampoline Park - Wichita, KS | Wichita | Kansas |
| | Urban Air Trampoline Park - Woodlands, TX | Shenandoah | Texas |